Pamela Haines
Loving and moving toward a world made whole
My intention is to use my skills—of writing, training, imagining and acting—in pursuit of a world made whole. I am passionate about…- Repair of all kinds
- Helping people claim their right to think about economics
- Soil regeneration
- Justice
- Making unlikely connections
- Writing clear and accessible prose
- Building bridges
- Being human with small children
- Big trees
- Saving seeds
- Inviting others to be in motion.
Resources on Economics
Get Down to the Rock: Article on addressing the roots of economic injustice
Article on Friends Journal | May 1, 2022Money and Soul
If money troubles your soul, try this down-to-earth Quaker perspective on economies large and small."Pamela Haines writes with an inviting combination of humility and authority, helping us to explore how Money and Soul converge in our own lives. The questions she raises are important for any thoughtful person or faith-based group to consider."Eileen Flanagan, author of The Wisdom to Know the DifferenceAvailable via QuakerBooks or other on-line distributors.Also available in a shorter form as a Pendle Hill pamphlet, Money and Soul.The Financial Roots of the Climate Crisis
Link to a spring 2021 talk at a church in HoustonMoney, Debt and Liberation
A video of a talk at Pendle Hill in January, 2019Toward a Right Relationship with Finance
Debt, Interest, Growth and Security, lead authorWith many people now counting as never before on the performance of Wall Street for retirement security, how can this system be challenged with integrity and effectiveness?Can we break with our dependence on financial speculation and build up new structures of security in a transformed, life-centered economy?To order or read on line, click here.Understanding Economics as a Key to Climate and Justice Organizing
Comprehensive slides from a six-part class to help climate and justice activists across the world understand the economic roots of the crises we face.
Introduction
Class 1 - What Goes Into an Economic System?
Class 2 - Producing & Consuming
Class 3 - Finance & Money
Class 4 - Wealth, Control, and the Commons
Class 5 - Economics, Climate, & Justice
Class 6 - New DirectionsA Quaker's Perspective: Pamela Haines's thoughts on Economics QuakerSpeak
In this video interview Pamela asks: Is our economic system blocking the kingdom of God that Quakers seek to build? How do we even begin to address that?Feeding Children, Communities, and Souls
Article by Pamela Haines | July 23, 2018
An intimate portrait of a rural community's work to undermine the military industrial complex, subvert capitalism, reclaim land, and bond faith communities together.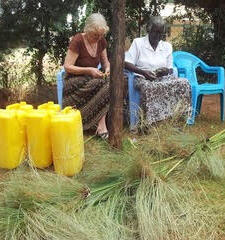 Resources for Activists
Envision or Perish
Why we must start imagining the world we want to live inAn article co-authored with George LakeyWaging Peace; Discipline and Practice
Originally published as Muscle Building for Peace and Justice; a Non-Violent Workout Routine for the 21st Century, available here.Pendle Hill Pamphlet #420Finding Steady Ground
Website co-created with Daniel Hunter.Reminders of some simple ways to stay grounded and strengthen our spirits to resist and thrive in these challenging times.The Climate Emergency - Faith into Action
You can watch Pamela's magnificent presentation The Climate Emergency; Faith into Action video recording can be seen here.Peace and Social Justice Committee in St. Philips Presbyterian Church, Houston, TX
Reflections & Poetry
Alive in this WorldA book of poetry in three parts:
- A Home with the Trees
- Commuter Encounters
- A Home with the EarthThe poems in this collection combine close observation of life—in all its forms—with a deep commitment to justice. They offer vivid images, make sometimes surprising connections, and leave the reader grounded in the goodness of being alive."Pamela Haines is alive in this world, and she is inviting us to join her in discovering miracles everywhere we look.This book of poetry gives us a window into the inner processes that inform her rich spirit. These poems are filled with seeing and loving and sweating and being blessed at unexpected moments.May you be blessed by accompanying Pamela in her loving observations."Pat McBeeAvailable in paperback and e-book at Bookshop.org.That Clear and Certain Sound
Finding Solid Ground in Perilous TimesStay alert to the ring of truth and reach for solid ground in all aspects of life.A book of essays, available via Bookshop.org"It's hard to believe such a small book can contain so many large and useful expressions of wisdom.  Pamela Haines moves effortlessly from the lessons in her garden to those found in an African village, from the creativity of young children to the inspiration adults can access to meet the climate crisis.I've rarely encountered such a profound interweaving of inward and outward challenges, with a consistent – and never facile -- turn to the power of love. Her anecdotes and imagery help the insights settle in our place of recollection."George Lakey, author of Facilitating Group LearningYou can watch the video celebration author event hosted by the Central Philadelphia Monthly Meeting where we discussed That Clear and Certain SoundVideos on poetry-writing
YouTube interview with Grace Gonglewski
Book Talk with Central Philadelphia Monthly MeetingLiving in this World blog.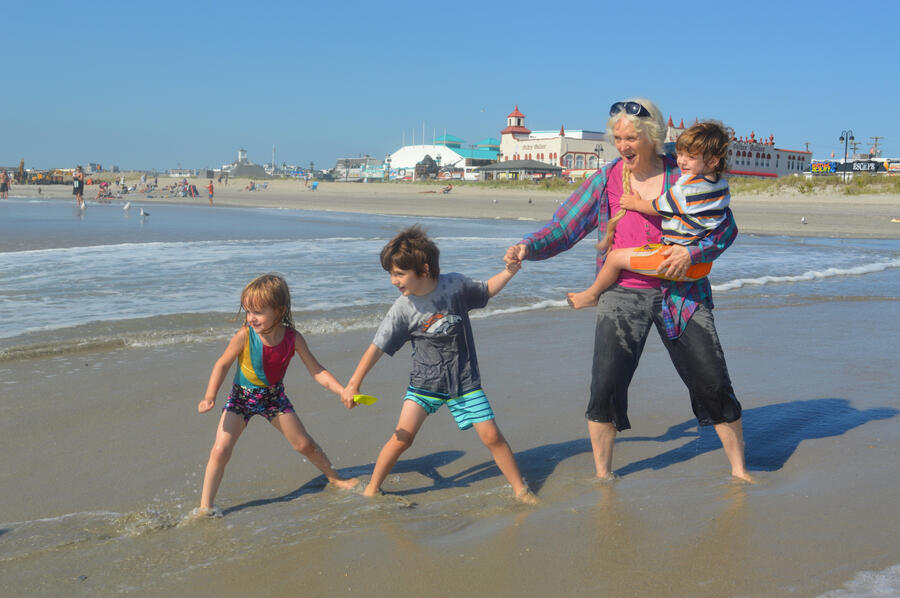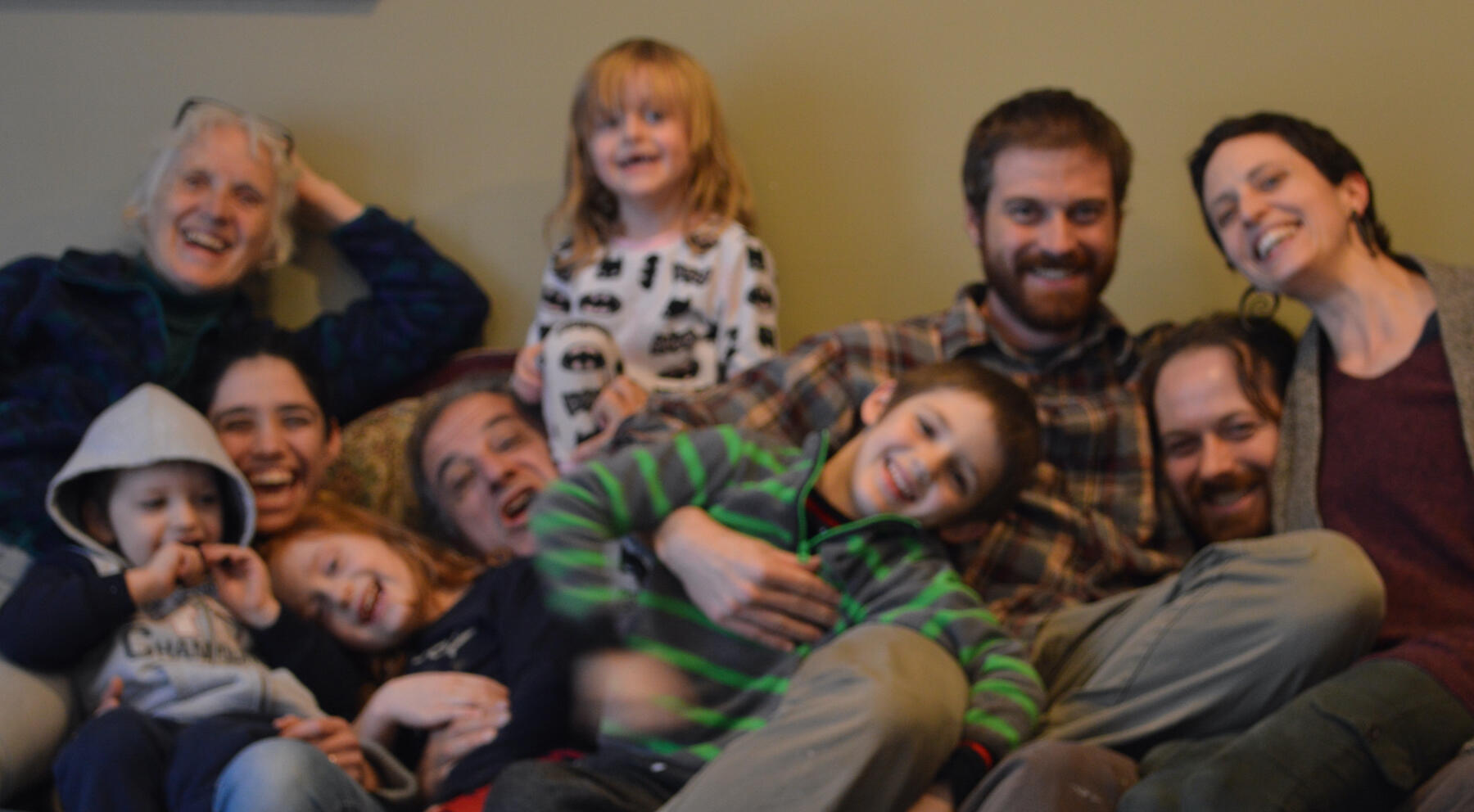 What I Stand For
I had the gift of being raised in supportive social and faith communities, then coming of age in a social change group where we asked the big questions:
- What's wrong and how does it all connect?
- What do we want?
- How can we get there?These questions continue to shape my life.So I start with current reality. As someone who loves the earth, I know how important it is to get at the roots, the unseen forces at work below the surface. So I reach for curiosity—about the root of behaviors in myself that I find problematic, about the working of money in economies, about the forces at the heart of domination.Then vision—what do I love, what do I want, what glimpses can I catch of new possibilities?The color combinations for a quilting project; a money system that really serves us; communities that are engaged in meeting their needs; truly sustainable agriculture; a reclaimed place in the web of life.Then strategy—how do we get there?There are many strands: Attending to the grief, fear and anger that keep me from staying flexible and heart-connected in the present. Breaking out of isolation to find my place in community—of humans and life. Maintaining a discipline of hope in the face of numbness and despair.Looking for the opportunities that are mine to do: inviting others to think about economics, supporting a local urban farm, working to start a city public bank, supporting young climate activists, expanding my network of relationships across barriers of identity, age, circumstance and place. And writing all the while.In everything, breathing, loving, listening for truth, doing my best.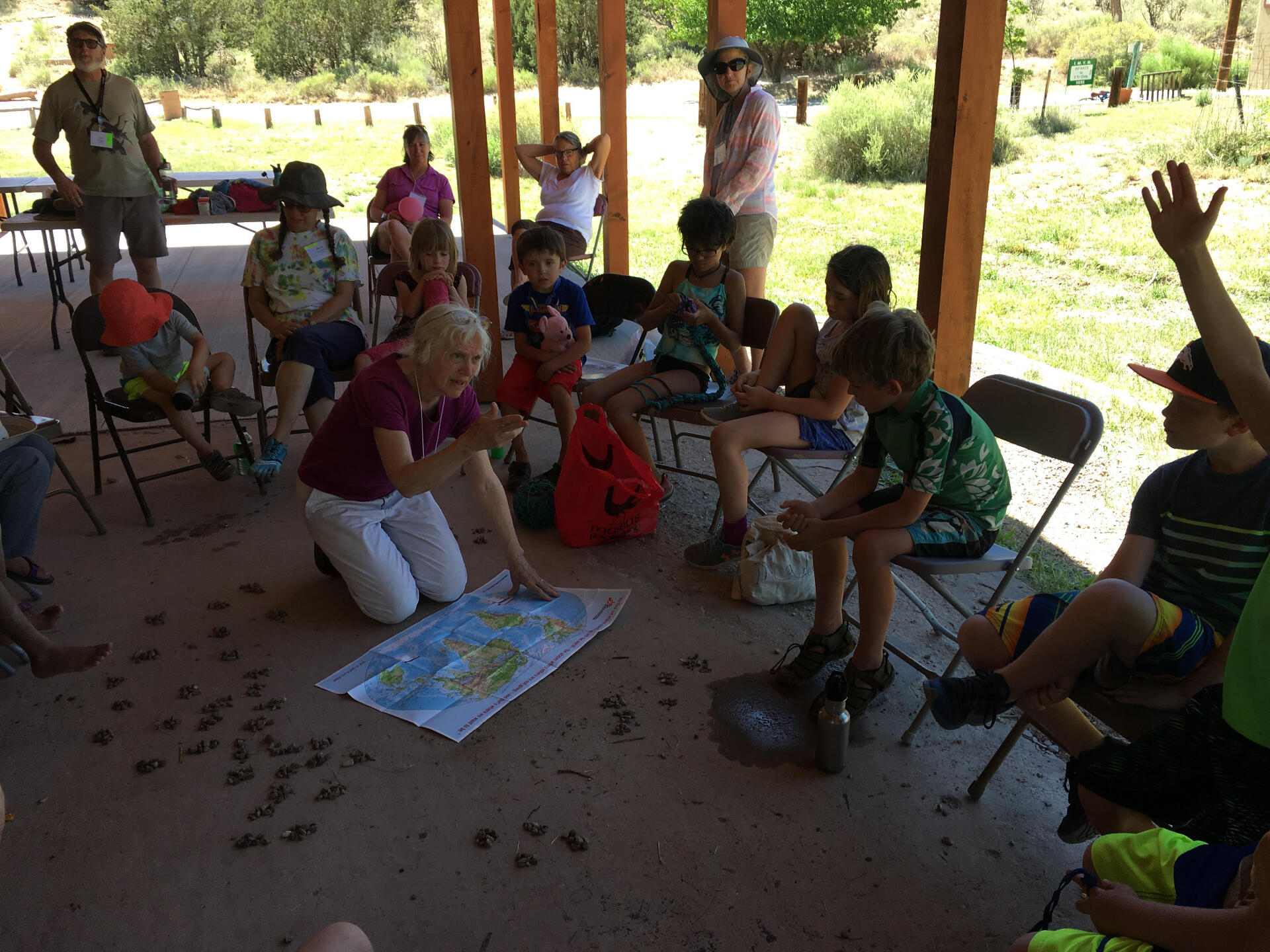 I Write to Blow on Coals
I write to blow on coals. I see it as sacred work, trying to gather my experience and insight and understanding of truth, as in a bellows, and send it out, hoping that it might find coals that are just waiting for this gust of air to spark into flame.For this to succeed, my writing has to be accessible. Since my goal is not just to express myself, but to be of use, I need to be thoughtful about what a reader needs from me. I may have important things to say, but if my words come out too clinical or too strident, too technical or too personalized, too long-winded or too terse, they are like a building with no way to the entrance. I hate to see a good idea lost to a potential user for lack of a ramp.I've heard it said that if you want to be a fisher of people, you have to use yourself as bait. This means not showing just my grand and polished conclusions, but including my stumbling efforts to arrive at them as well. When I've written about parenting, where everybody feels inadequate, vulnerable, criticized and judged, I often choose to lead with my dilemmas and mistakes.Sometimes the ramp is there, but the writing is just klunky and awkward, creating dozens of little stumbling blocks. My first drafts are always in this state. What a pleasure to work on writing that has potential—mine and others— smoothing out the language and allowing the content to flow more easily. It can be like sculpting, taking a big rough block whose shape is hidden inside, and carving away to reveal that shape in all its elegance and power.Sometimes I translate. When I find something written by an economist, for example, that might illuminate a dark place or point a way forward if only it could be understood, I start by reading it for myself. I let it work in me, flow through me, become mine, then put it back out in language that is more likely to be accessible to ordinary people, and in a context that invites them in.I aspire to be Everywoman, telling a story that many can intuitively recognize as their own, one that starts on common territory then leads on, past where they may have traveled before. I hope to provide others with "aha" moments, to offer solid ground on which to stand, to nudge people off of stuck places of numbness or inattention or despair, to give them heart to stretch and try something new.If I can write in that light and power that allows my words to speak to the condition of others, to be a blessing to them, then I truly feel that I have received a blessing in return.
About Pamela Haines
I am a long-time resident of West Philadelphia with a passion for the earth, for economic integrity, and for right relationship. My paid work is in child care, including leadership capacity and community building and organizing for policy change; I also teach peer counseling and lead family play groups.I am active with my local Quaker meeting, a regional Quaker Eco-Justice Collaborative, Mill Creek Urban Farm, and the Philadelphia Public Banking Coalition. I tend the earth in my community garden and with the Philadelphia Orchard Project.I am a writer, workshop leader and speaker with a common theme of demystifying the connections between economics and daily life while challenging people to claim their power and act on their values. I have led a variety of workshops on faith, economics and investment, and has spoken on the topics of finance, climate, justice and racism.I have published widely on faith, money and economics, and on peace-building and right relationship. Lead author of Toward a Right Relationship with Finance; Interest, Debt, Growth and Security. I have also written a pamphlet, Waging Peace; Discipline and Practice, a book Money and Soul, a book of poetry, Alive in this World, and a new collection of essays entitled That Clear and Certain Sound.I enjoy deep personal connections in Northern Uganda, where I have supported a school community and helped develop trauma healing work, and with an indigenous community in southern Ontario working to honor the treaties and protect the earth.I provide ongoing emotional support to a handful of leaders in the youth climate activist group, Sunrise, and am happily active in the lives of my local grandchildren.At home, I love quilting and repair of all kinds, and blog at www.pamelalivinginthisworld.blogspot.com.